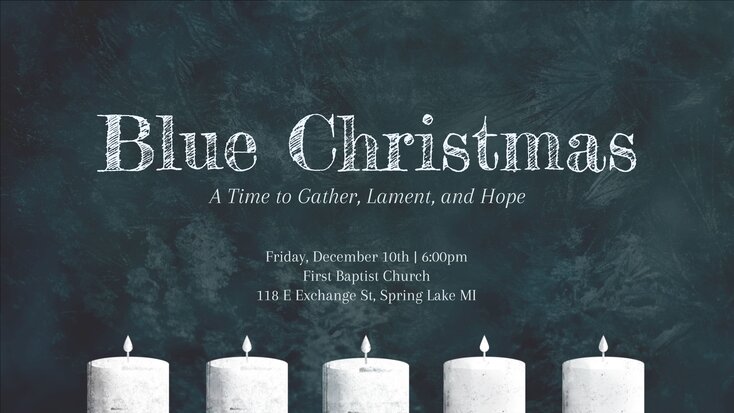 When? Where?
Friday, December 10th | 6:00pm
First Baptist Church, Spring Lake MI
What is Blue Christmas?
The holiday season is a difficult time of year for a lot of people. Many of us face challenges of lost loved ones, fractured families, loneliness, and the overall heartache we experience in the world caused by sin and brokenness.
Who is Blue Christmas for?
Blue Christmas is a worship gathering designed specifically for those struggling during this time of year, when sorrow, grief, and hardships are more heavily felt.
What can I expect?
This will be a time and space where people feel comfortable to grieve in their own way. It will be a contemplative, quiet environment with appropriate music, a time of sharing, and an opportunity to encourage and support one another.
We hope you will join us on December 10th, and we pray you will feel loved, encouraged, and supported as we experience the grace of God in our grief.