Membership
Church Membership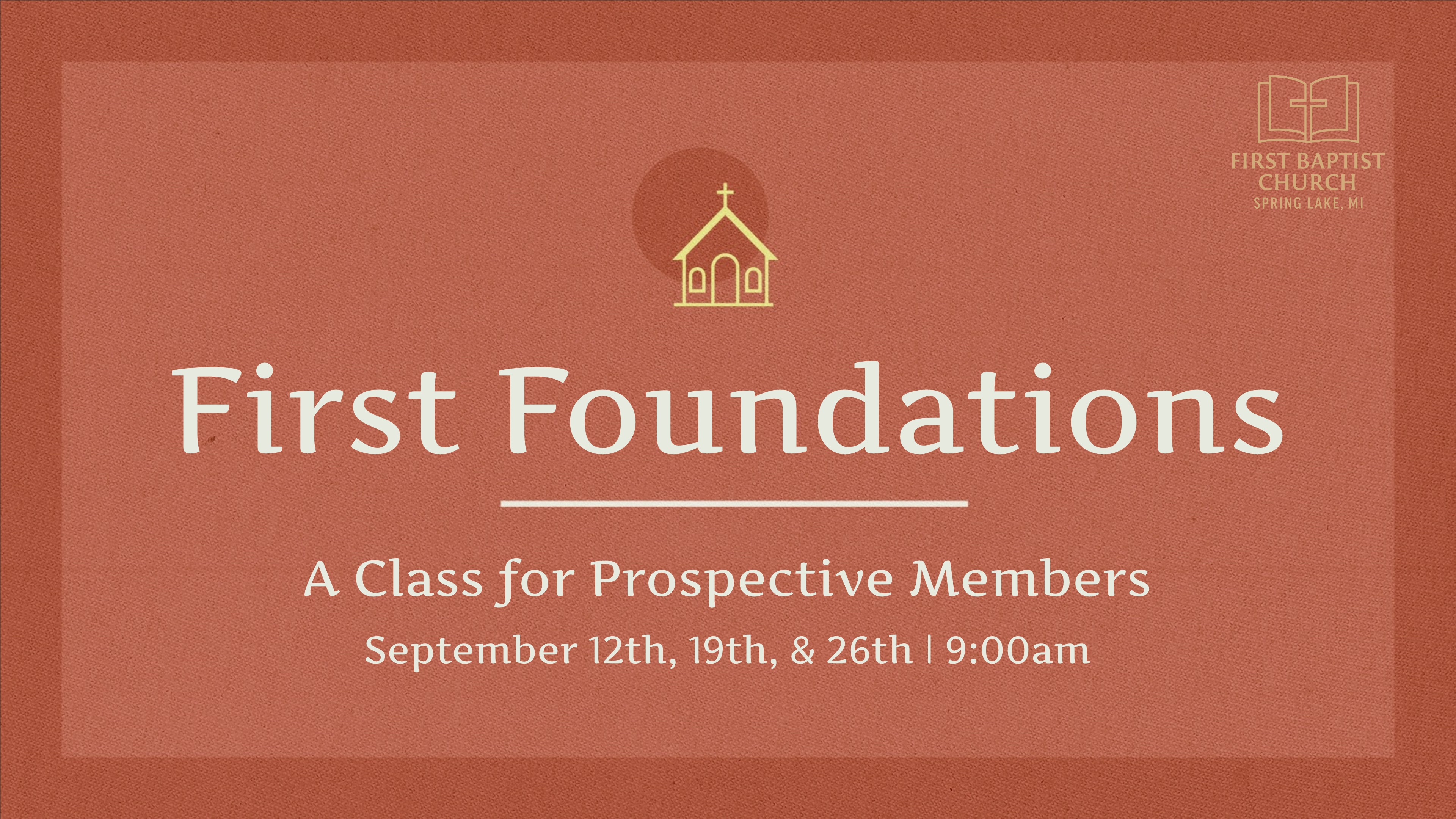 To RSVP for our this class, please click HERE.
If you need childcare, please contact Pastor Conner: cmcmakin@fbcsl.com
If the Word of God is our foundation, then membership is the mortar that binds us together as one family. Christ and the Apostle Paul point believers toward church membership for our mutual encouragement, accountability, and discipleship. At FBC, we aim to fulfill this vision through a four-step process by which to join FBC Spring Lake.
1) Membership Class
Anyone interested in joining FBC Spring Lake must attend our "First Foundations" class. The material is composed of four one-hour sessions entitled:
Who We Are: The history, vision, doctrine, polity, and church covenant of FBC.
Baptist Distinctives: Baptist beginnings, convictions, and confessions.
Church Membership: The what, why, and who of church membership
The Heart of Christian Discipleship: The expectations & encouragement of church membership.
The class is offered bi-annually, usually once in the spring and once during the fall, taking place during our Study Hour on Sunday mornings. After attending each session, attendants are able but not obliged to sign up for a membership interview.


2) Membership Interview
In a 30 minute meeting, the prospective member sits down with a pastor/elder to provide basic biographical information and to share how they came to faith in Christ. The prospective member would then affirm the statement of faith and church covenant, and would proceed to the next step: elder recommendation.


3) Elder Recommendation
At a monthly elders meeting, the pastor/elder will review the prospective member's testimony with the other elders. Upon their mutual approval, the prospective member's application would then proceed to the final step: congregational affirmation.


4) Congregational Affirmation
During a quarterly members meeting, each pastor/elder who conducted an interview will briefly describe how the applicant(s) have come to know the Lord. Questions may be received, and with a majority vote of the congregation, candidates are admitted into membership.