YOUTH ANNOUNCEMENTS



Hey Students and Parents!
We will be having youth group at the Hill's house. We will have food and snacks, play some games, and have our Bible study around the fire.
Please Fill Out The Youth Ministry Permission/ Medical Release Form for 2020-2021 AND the COVID WAIVER FORM
Looking Ahead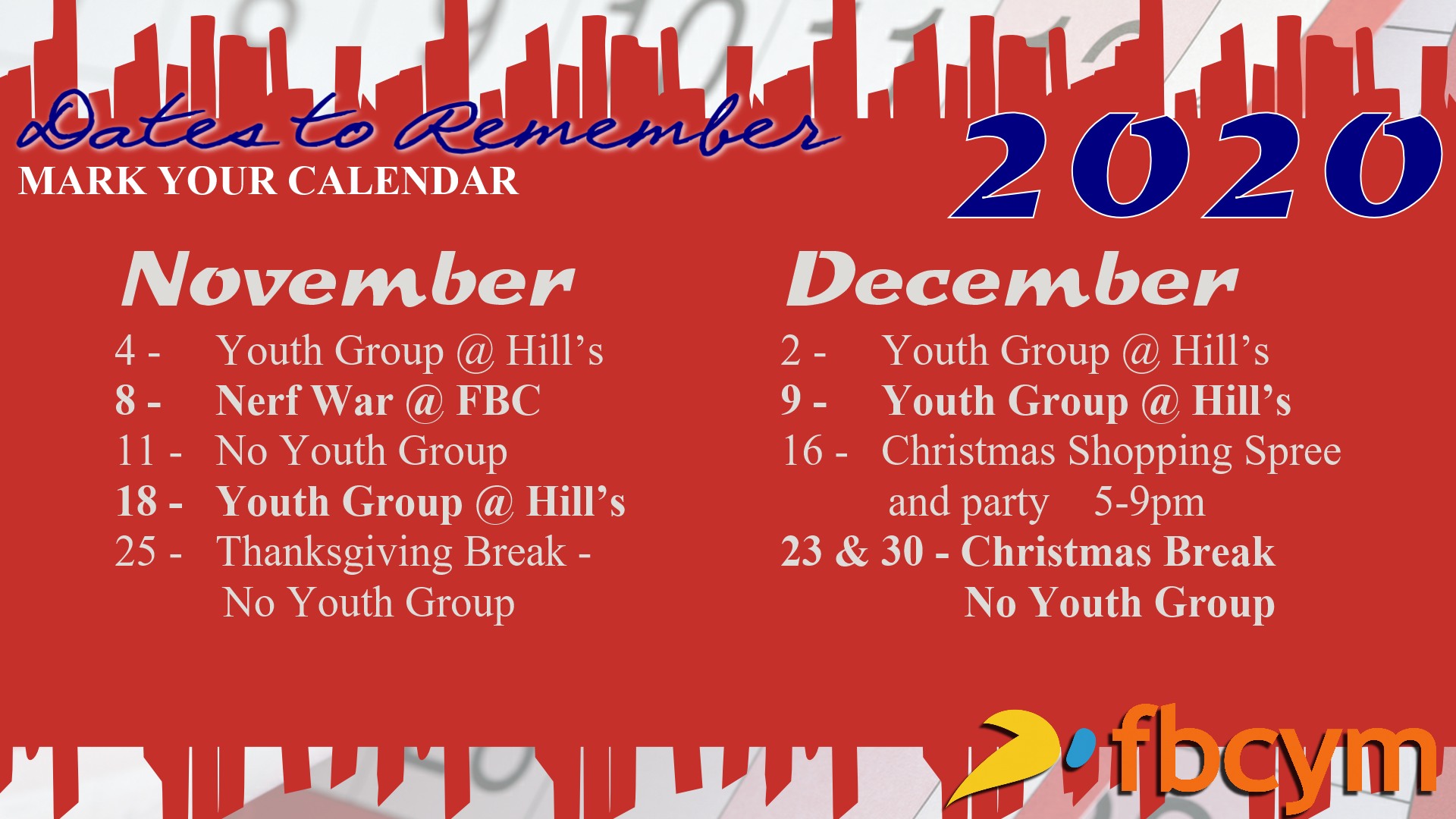 MISSION
FBC Youth Ministries exists to equip students to become lifelong, committed followers of Jesus Christ.